Fulton County Schools provides regular board meeting reports and news updates to our community to help keep our families informed of the important issues that impact our district.

Each year, Microsoft selects educators and schools to be part of an exclusive global community paving the way for their peers to share ideas, try new approaches, and learn from each other.

FCS students performed better on the SAT in 2021 than they did in 2020 and bested the Georgia state average score by 51 points, data from the College Board shows….

CAO Cliff Jones, Board President Julia Bernath, Board Vice President Kimberly Dove and Board Member Franchesca Warren, join Maddox family at dedication of student health center.

As Fulton County Schools continues to monitor the spike in COVID-19 cases across our community, the district maintains its commitment to safety, while providing high quality, uninterrupted face-to-face instruction and seeking to provide choices for our families.

Haley Marvine Hardy, Chattahoochee High School Class of 2007, was inducted into the Georgia Lacrosse Hall of Fame on January 31, 2021.
Watch FCS-TV Videos
Featured Videos on YouTube
FCS-TV offers original programs and video features highlighting the great things that are happening in Fulton County Schools. Residents of Fulton County can find us on Comcast Ch. 24, Google Fiber TV Ch. 145, and AT&T Ch. 99.
Sesquicentennial Celebration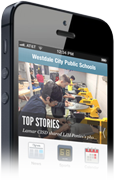 Download Our Official FCS Mobile App
View district news
View calendar info
Follow your school
Access school staff info
Receive important alerts
Report safety concerns